Amiens Europe – Feminist Futures Festival
Amiens 17 – 22 jan · Lisbonne 24 – 29 jan

Teatro Nacional D. Maria II in Lisbon and Maison de la Culture d'Amiens have formed a special partnership to organise the Feminist Futures Festival for a special moment in time that Lisbon and Amiens will share from 17 to 29 January 2022.
Feminist Futures Festival intends to examine a new relationship with the world that is both inclusive and unifying in the light of a feminist viewpoint. The deconstruction of mechanisms of domination brought about by feminism has created an opportunity to explore a society in crisis and provide artists new areas of research.
Six artists have joined this project: Naomi Velissariou, buren, Agata Maszkiewicz, Paula Diogo, Sergiu Matis and Tatiana Julien (Feminist School – Amiens). They will take part in a venture organised by Tiago Rodrigues, Magda Bizarro and Laurent Dreáno for apap (Advancing Performing Arts Project). Their performances will be presented in Amiens and then in Lisbon a few days later. Feminist School provides moments for thought and critical exchanges that extend from the Somme to the Tagus.
Teatro Nacional D. Maria II in Lisbon and Maison de la Culture d'Amiens are members of apap, a network funded by the European Commission within the framework of the Creative Europe Programme (2020 – 2024). Set up 20 years ago, the network brings together 11 different structures that aim to co-produce and present young artists and their work to 'emerging' European pathways and widely disseminate contemporary stage and performing arts to new audiences. After Dro in Italy last July and Amiens-Lisbon in January, the programme will continue with partners in other European cities.
We are delighted that our two venues together share in the organisation of this festival and efforts to provide artists with interchanges to explore and open up new ways to meet the essential challenges for the future of our societies.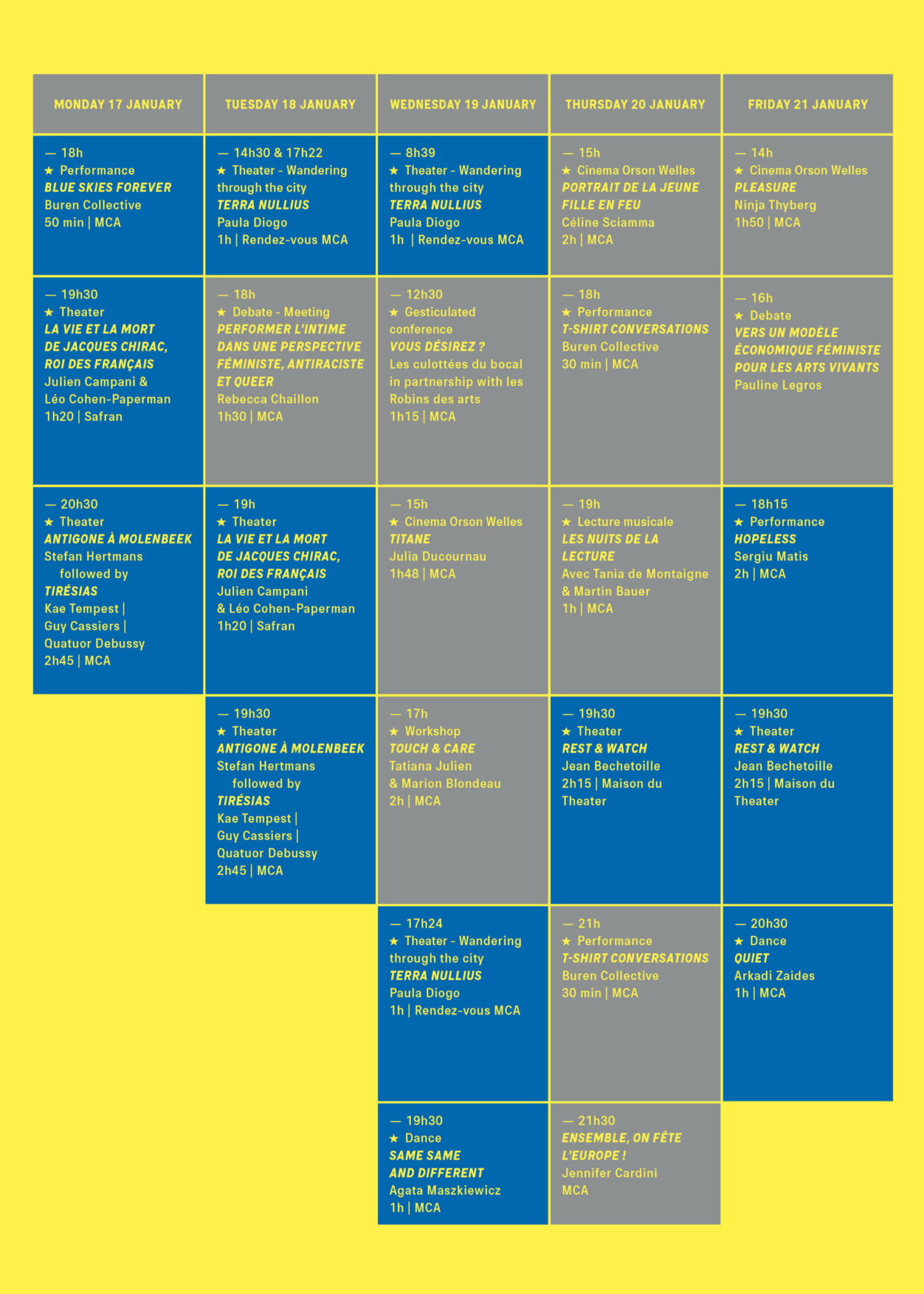 The Amiens Europe – Feminist Futures Festival is presented as part of the French Presidency of the Council of the European Union.


Trilingual newspaper of Amiens Europe – Feminist Futures Festival